Monitoring and Evaluation Framework – Toolkit (Word file)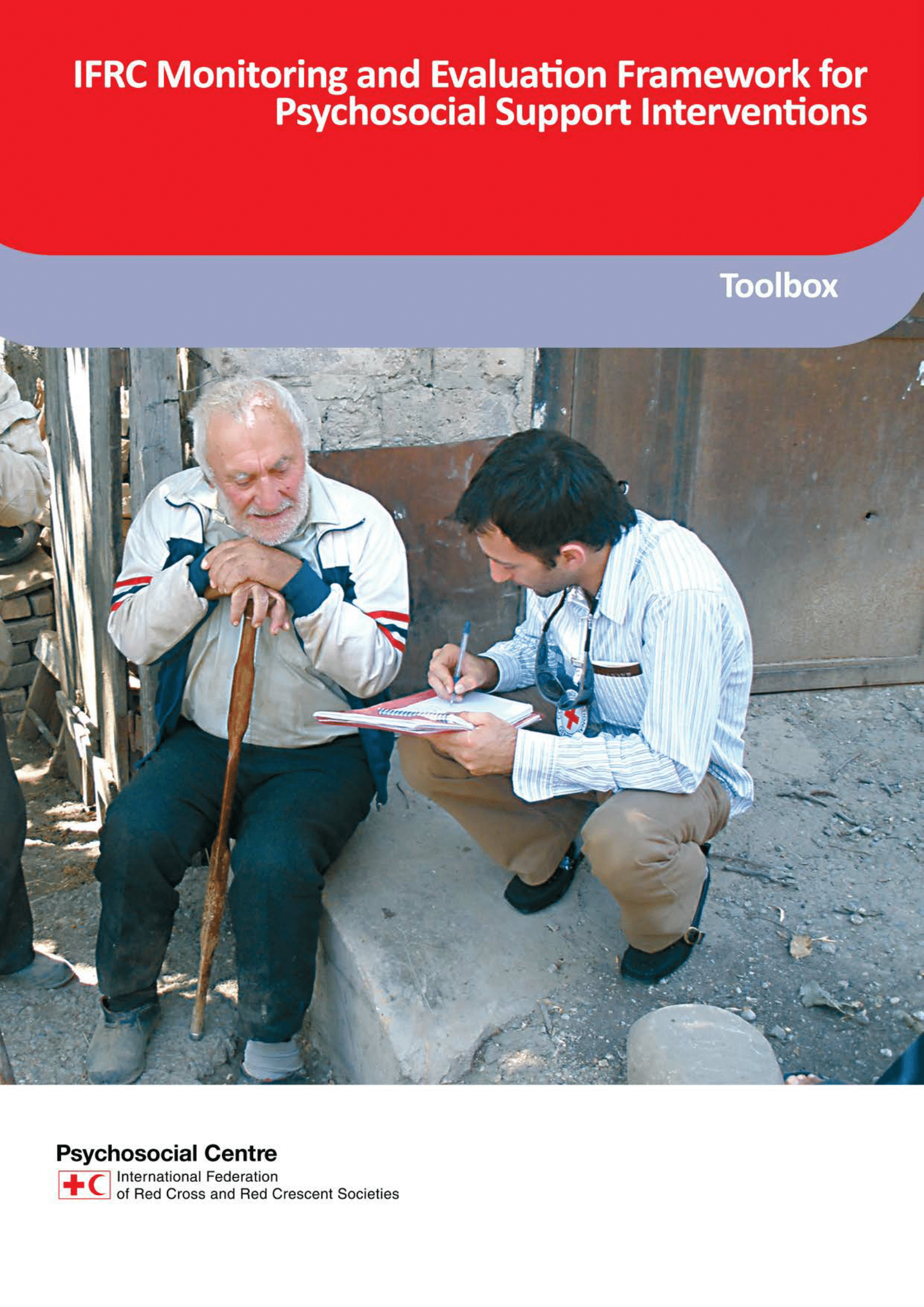 The IFRC Monitoring and Evaluation Framework aims to support National Societies to design relevant M&E systems for psychosocial programmes, to help in programme planning and the development of strategies, and to mainstream global reporting of progress on PS programmes as they contribute to achieving the priorities of IFRC Strategy 2020.
The framework consists of three main documents: The Guidance note, the Indicator Guide and the Toolbox.
The Indicator Guide and the Toolbox contains tables and forms, which can be copy/pasted from the word documents into your own programme documents to be adapted and used in monitoring and evaluation of psychosocial support programmes.
There are no related resources