Different. Just like you, Training manual, English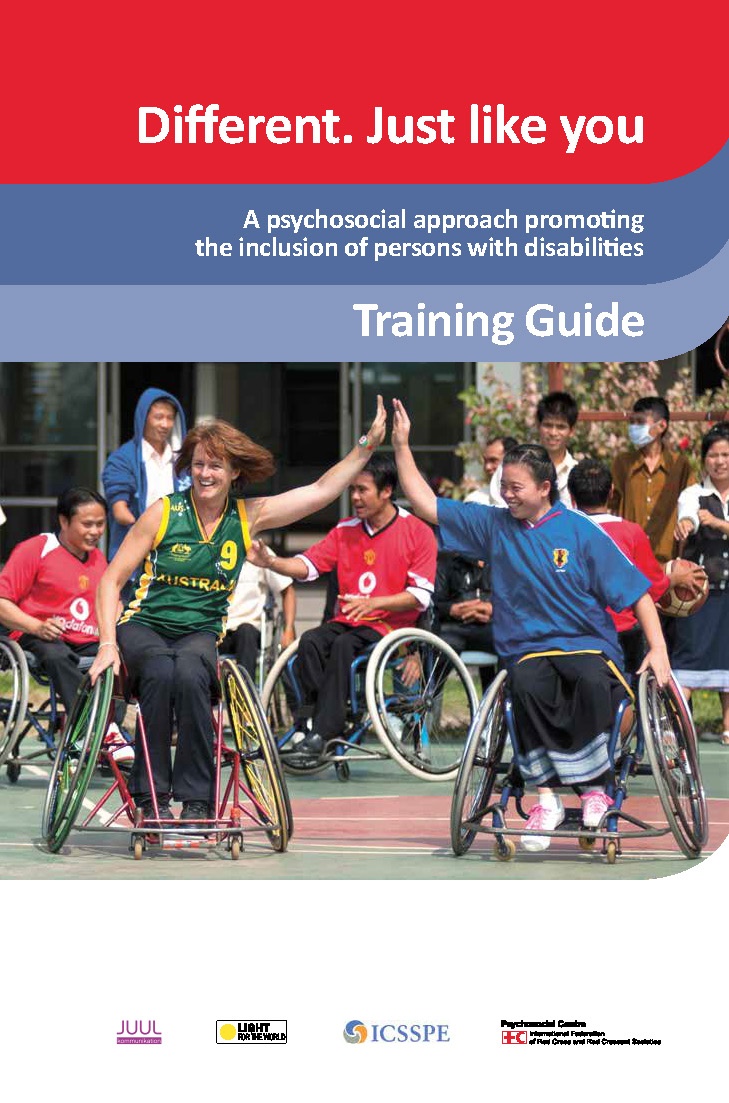 Different. Just Like you: A psychosocial approach promoting the inclusion of persons with disabilities is aimed at professionals and volunteers who work with persons with disabilities. The concept of empowerment is central to the whole approach presented in this handbook which has two key aims:
To create awareness of the importance of psychosocial support and inclusion in promoting the well-being of persons with disabilities
To provide guidance about psychosocial support and inclusion, along with practical resources for inclusive psychosocial activities for all kinds of settings.
This training manual and its PowerPoint presentation accompany the book making it easier to put the concepts in the book into practice.
There are no related resources