Mental Health and Psychosocial Support for Refugees, Asylum Seekers and Migrants on the move in Europe
Home
/
Resource Library
/
Mental Health and Psychosocial Support for Refugees, Asylum Seekers and Migrants on the move in Europe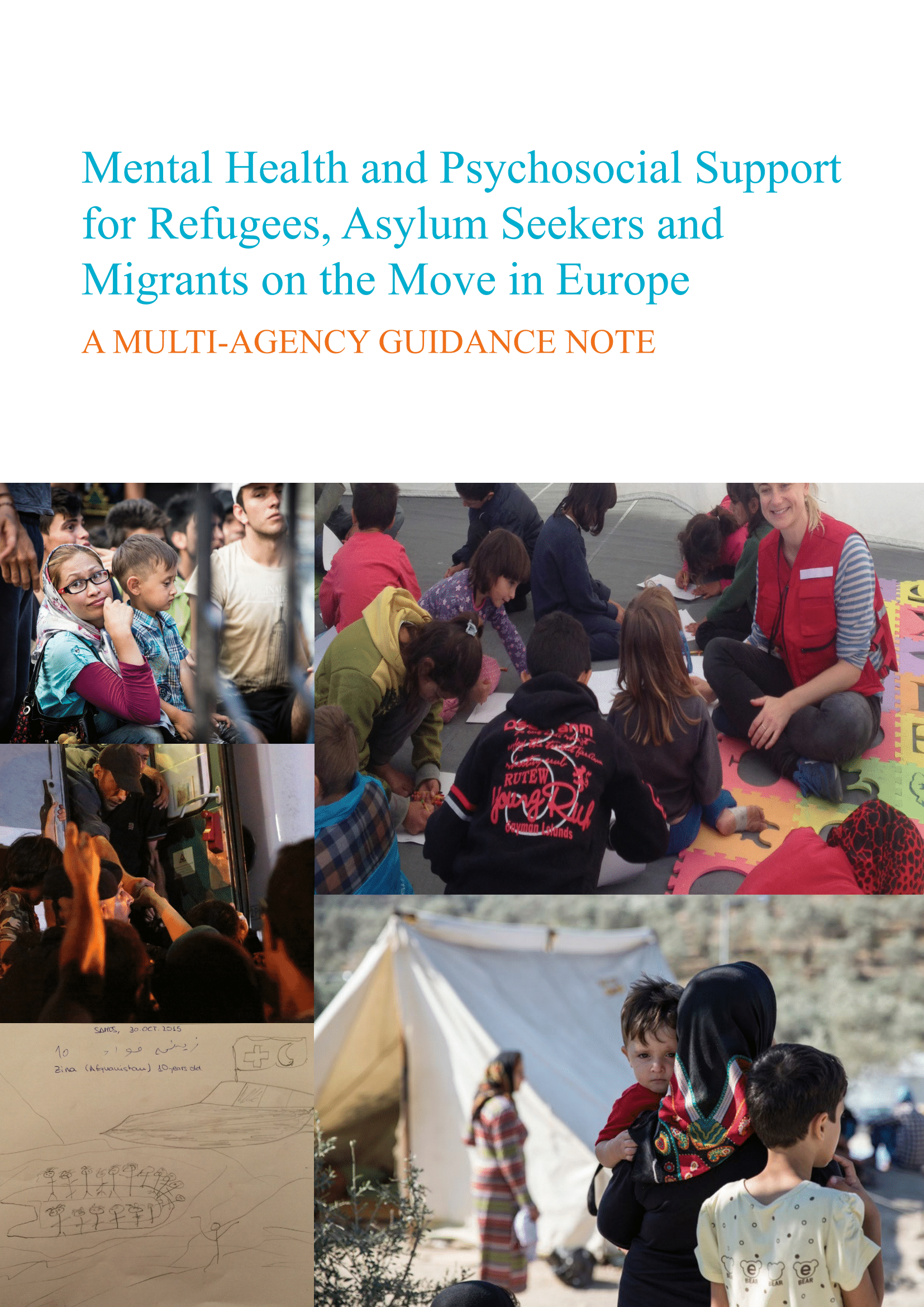 Mental Health and Psychosocial Support for Refugees, Asylum Seekers and Migrants on the Move in Europe
A MULTI-AGENCY GUIDANCE NOTE
This brief guidance note seeks to provide advice on protecting and supporting the mental health and psychosocial wellbeing of refugees, asylum-seekers and migrants in Europe. It describes key
principles and appropriate interventions to guide all those who are designing and organizing emergency services and/or providing direct assistance to the affected people.
This document was prepared by UNHCR, IOM and MHPSS.net with the contribution and endorsement of all signatory agencies (Antares Foundation, Care, Chirch of Sweden, IFRC Reference Centre for Psychosocial Support, International Medical Corps, IOM, Médecins du Monde, MHPSS.net, Psycho-Social Services and Training Institute in Cairo, Save the Children, Terres de Hommes, UNHCR, unicef, Un ponte per, WHO regional office for Europe and War Trauma Foundation.
There are no related resources