Broken Links: PowerPoint presentation for training module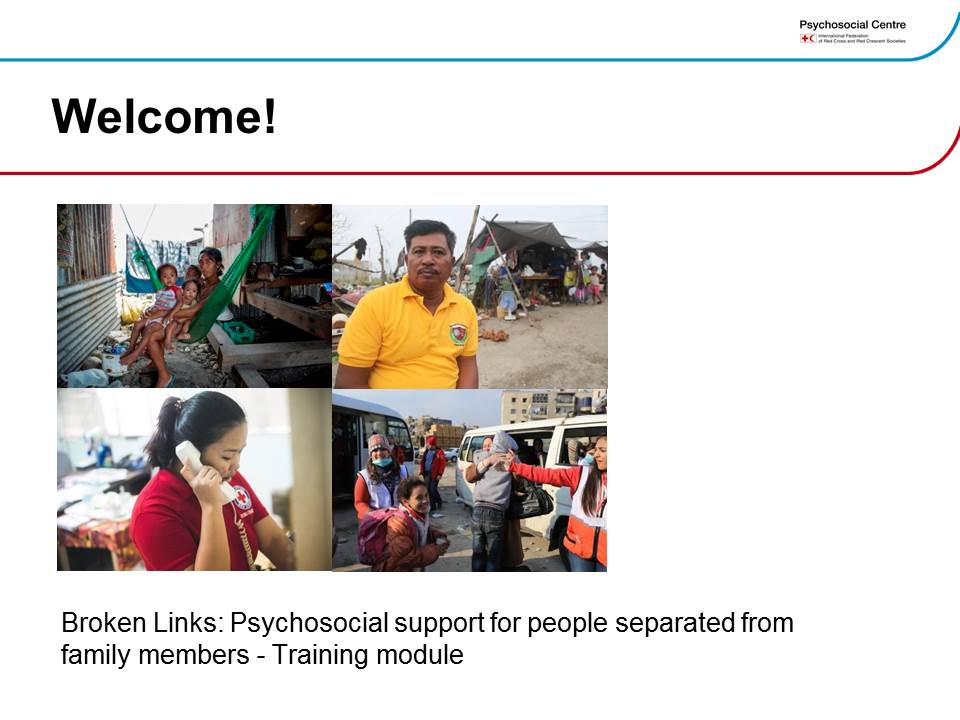 Broken Links: Training Module is a one-day training module includes activities and discussion points, providing volunteers and staff with tools for a solid foundation in supporting people who have been separated from loved ones. It also offers concrete and valuable guidance on self-care.
The PowerPoint slides accompany the training module, and can be modified for each training to fit the specific context.
Target audience
The training is useful for people working with restoring family links and psychosocial support, as well as any humanitarian workers who may come into contact with people separated from family members.